You may think that a world of high fantasy & ancient mythology can only be found in children's storybooks, but virtually stepping right into what seems to be a long told fable is made real at Baby Dragon Bar.
From the Creators of Saga Bar, Baby Dragon is the brand new bar setting the Newtown Bar Scene on Fire!
Located on Newtown's bustling Enmore Road – right next to the Enmore Theatre – Baby Dragon is a new, chic fantasy inspired cocktail & food bar with stunning decor.
Filled with unique fixtures, fittings & textures the bar makes you feel like you're sipping cocktails inside a grand and mystical saga, the venue is set on a lush, exquisite & dreamlike island, somewhere in the Indian Ocean.
An incredible pink Sakura Cherry Blossom Tree actually grows from the middle of the bar, splitting the dazzling wall of the World's finest bottled liqueurs right in two.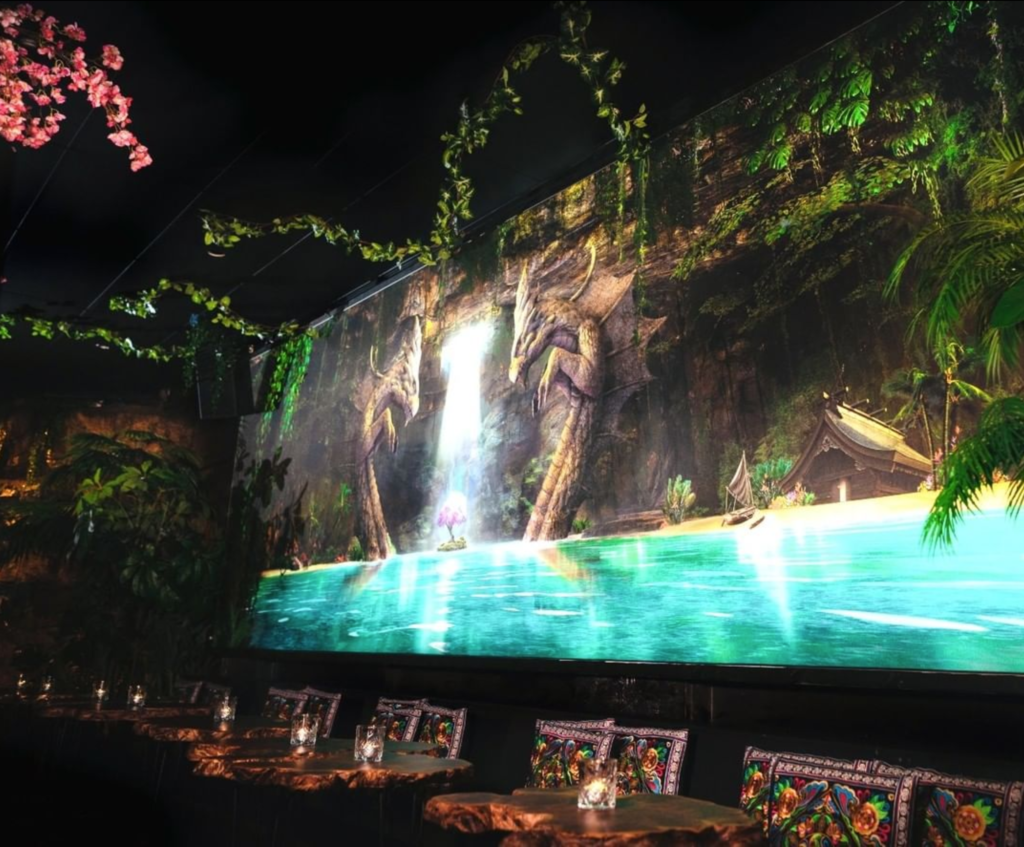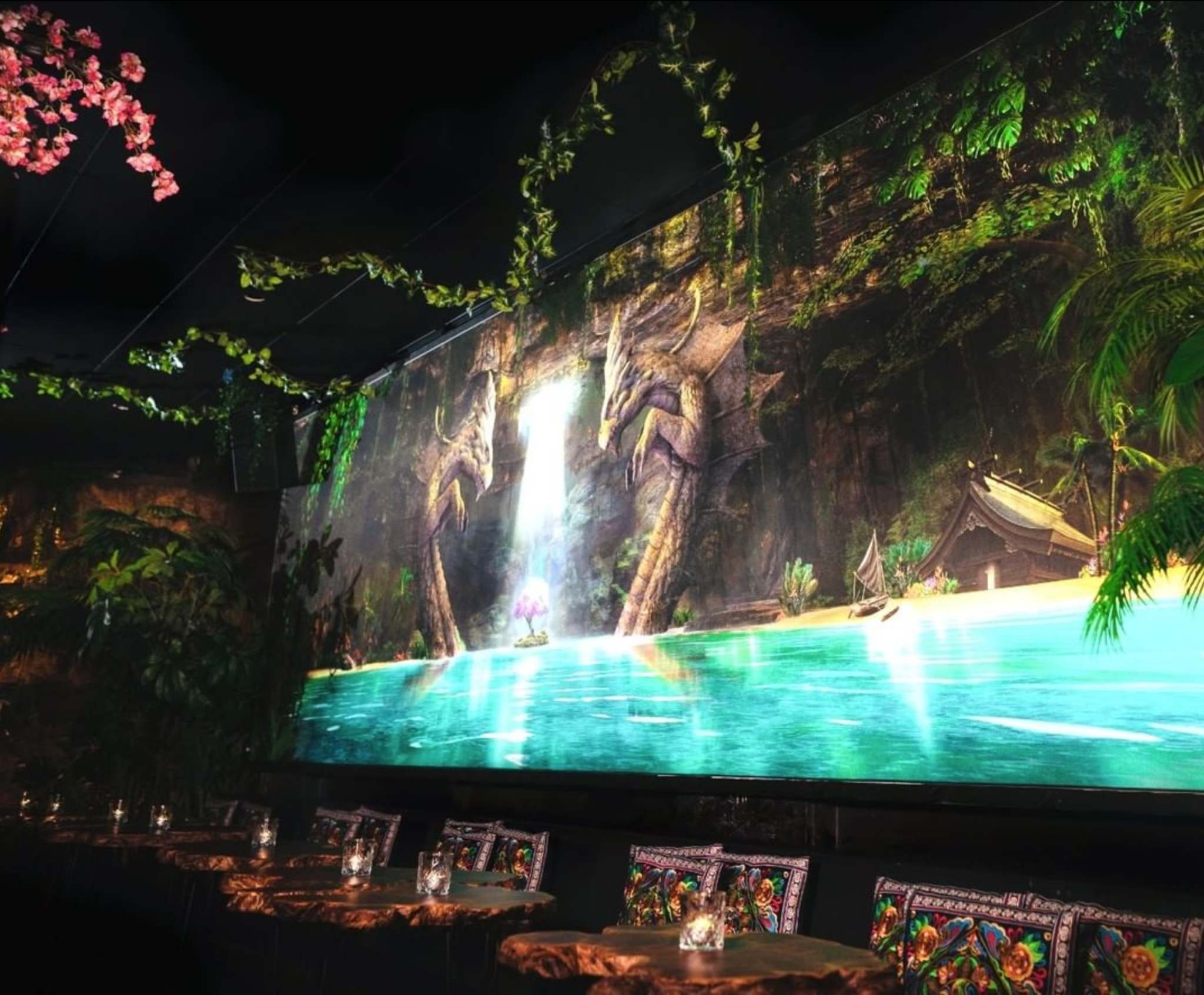 Hand cut timber burl tables and super comfortable low slung seating are nestled into an ever encroaching tropical forest of vines, palm trees & the like, along with no less than 18 running waterfalls. The walls are adorned with enormous, all encapsulating, lush light box lit artworks that actually place you right on, and even inside of, the Lost Island Oasis.
Within the stunning interior design and magical atmosphere, Baby Dragon's main draw, however, is its extensive list of unique cocktails and evolving food menu.
Devised and created in-house by Baby Dragon's Master Mixologist, their cocktails exude creativity and flair, and carry the bar's Lost Paradise themes.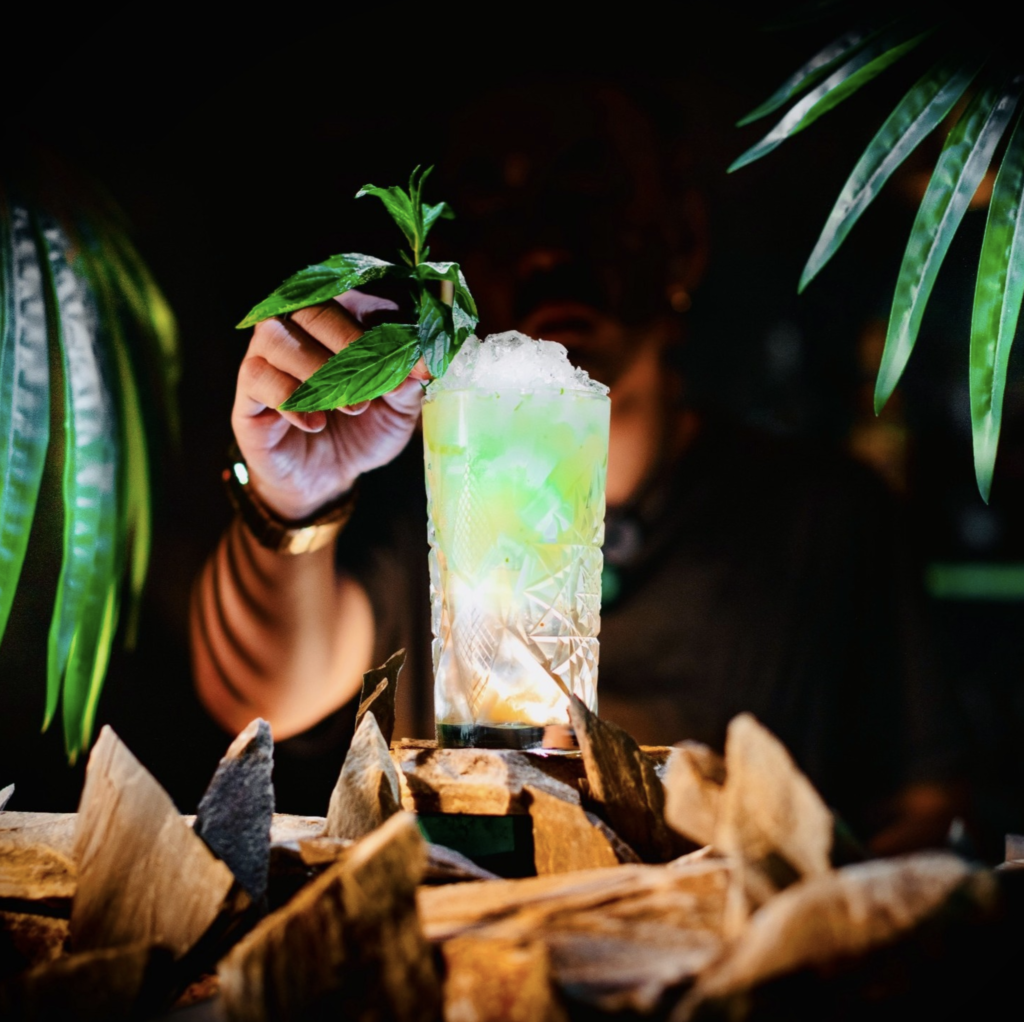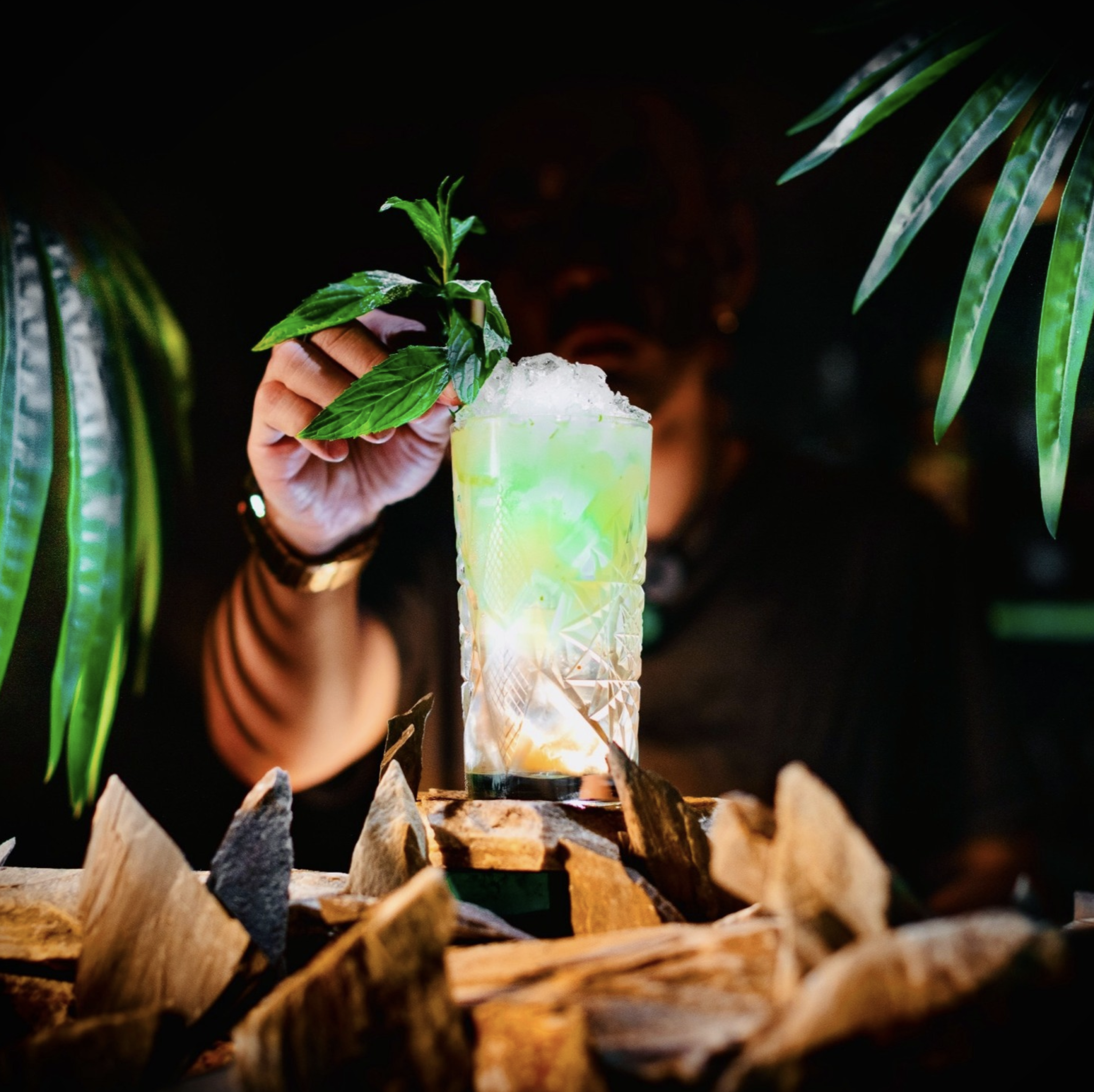 For instance, the 'Lost Island Ice Tea', a cocktail which may well have you wishing that this one time you get lost, you don't get found again too fast! Or their spectacular signature, 'Golden Ganesha' which brings together a divine mix of banana-infused Jack Daniels Whiskey with salted caramel and bitters. This libation has been described as 'Absolutely. Freaking. Delicious.' on more than one occasion for good reason.
The bar also offers all of your classic mixed drinks, as well a great selection of Local & International beers. Their drink menu also offers some fantastic 'bang for your buck' wines of all varieties.
The more options, the better, right?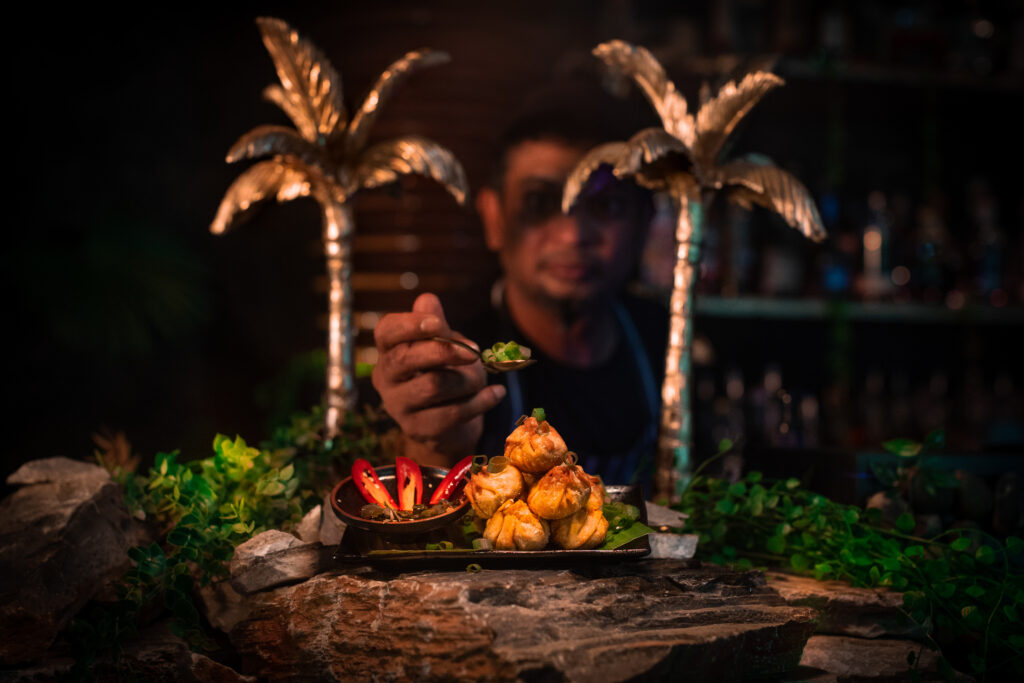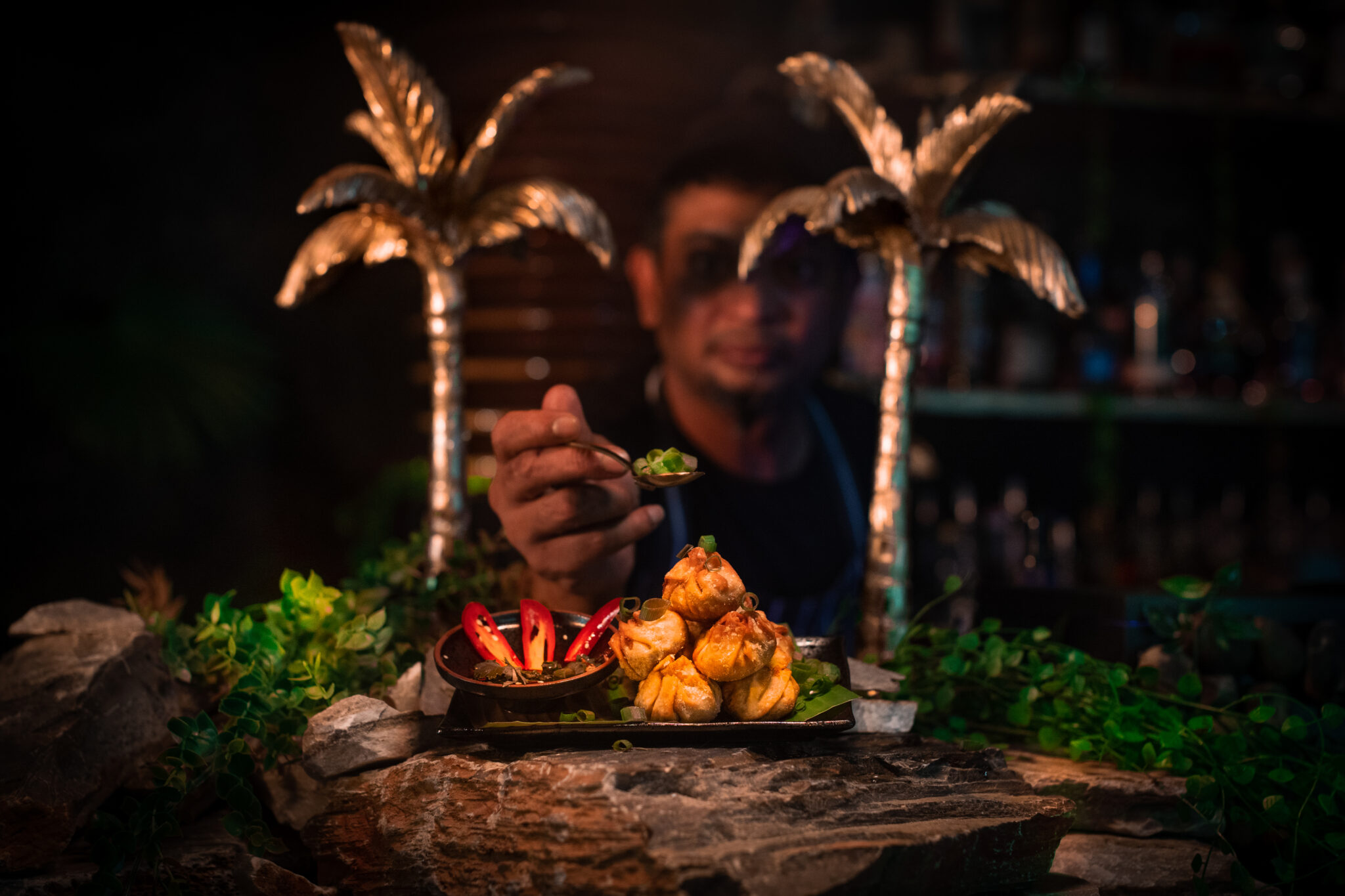 On that nore, their brand new food menu features beautifully balanced, delicious & exotic inspirations of Classic Eastern and South Eastern Asian flavours, including Golden Deep Fried Prawn Wontons, Crispy Fried Sesame Silken Tofu, and Slow Cooked BBQ Beef Ribs from the Fire Pit.
Meanwhile, their signature 'Laguna Plantation Banana Fritter dessert with Fresh Coconut Sorbet and Real Maple Syrup' is to die for.
Revolving around their philosophy of 'sweet, spice, and everything nice' is something that we can all get on board with!
Baby Dragon is apparently an omnivore as well. With such a wide variety of dishes, the menu is able to cater for all: vegans, vegetarians, veg-aquarians, and hardcore carnivores alike.
Both food and drink menus are regularly refreshed so there's always something new to Experience & Enjoy.
Open from 5pm Tuesday through Sunday, Baby Dragon is one of the very best bars to open in Newtown in recent memory. A perfect spot for a romantic date night or a brief exotic escape from Sydney with friends, without actually ever leaving Sydney!
So, as they say, definitely go for a Fly with the Little Guy and book your table today!
Located All the Way Down in Deepest, Darkest Newtown.